The Solar Winds came and did stimulate the Auroras which were multicolored. SpaceWeather.com had this to say:
Last night in Tromsø, Norway, the solar wind combined with moonlight and snow to produce a scene that had onlookers asking themselves,
can it get any better than this
? One of those onlookers was Thilo Bubek, and he took this picture: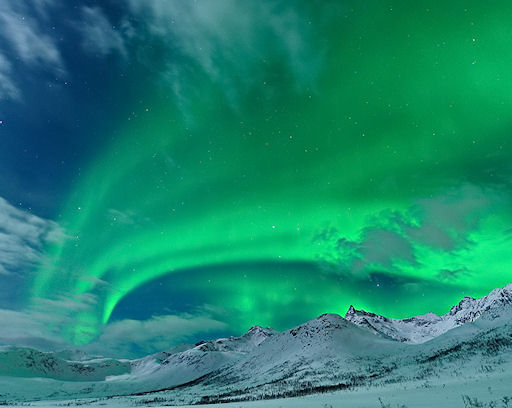 "The whole evening was a perfect show with strong auroras in many colours," says Bubek. "We were able to capture some fantastic images."
But can it get any better? Maybe later today: A solar wind stream is due to hit Earth's magnetic field on Jan. 14-15, possibly sparking even stronger displays. NOAA forecasters estimate a 30% chance of high-latitude geomagnetic activity when the solar wind stream arrives.